Holistic Vanity Lipid Vitamin C Serum
Regular price
Sale price
$63.00
Unit price
per
Sale
Sold out
Choose up to 2 free product samples with any order
The best results with none of the irritation of conventional vitamin C
THE PRODUCT: A unique oil-based vitamin c serum that brightens and treats uneven skin tone. This high potency serum uses 15% fat-soluble Tetrahexyldecyl Ascorbate (THD), which has been shown to dramatically reduce melanogenesis (skin overproducing melanin), resulting in dark spots.
This fat-soluble form of vitamin C is highly stable and can penetrate deeper than most vitamin C derivatives. 
IDEAL FOR: All skin types (even sensitive or acne-prone skins can use this high dose vitamin C

Non-greasy and won't clog pores! 
The Lipid Vitamin C also has a second skin texture. Using squalane, whose consistency mimics that of our skin's natural oils - it's light-weight, non-greasy and non-comedogenic.
Pairs well with: Holistic Vanity Hyaluronic Addict Lotion
FREE Shipping on all orders $75+ (Canada & US)
Ingredients

Tetrahexyldecyl ascorbate (THD) - A uniquely potent and deep penetrating form of vitamin c. This vitamin c is an antioxidant that inhibits lipid peroxidation and stimulates collagen. It brightens by inhibiting melanogenesis to create a more even skin tone. This lipid vitamin c penetrates into and fights free radical damage in our lipid, ceramide and cholesterol components of our skin. Its stability makes this a more robust form of vitamin c that stays potent for longer. It is resilient against rancidity and oxidation, preventing the pro-oxidant risks of conventional vitamin c ingredients. Unlike ascorbic acid it will not irritate or exfoliate the skin making it gentler on sensitive skin.

Oleo Hyaluronic acid - A fatty form of Hyaluronic acid. A unique microsphere technology where hyaluronic acid is contained in an oil-forming lipophil outer layer. This allows hyaluronic acid to moisturize from within skin tissue and slow release its moisturizing action.

Passionfruit seed oil - Also known as maracuja oil, this seed oil is a powerful antioxidant with the added benefits of being an anti-inflammatory and anti-bacterial. A natural source of vitamin e and c.


All Ingredients: Squalane, Tetrahexyldecyl ascorbate, Caprylic triglyceride, Passiflora edulis (passionfruit) seed oil, Oleo-Hyaluronic acid (Sodium hyaluronate, Hydrogenated castor oil, Ricinus communis seed oil), Citrus sinensis (Sweet orange) Oil, Tocopherol.
How to Use

Apply a pearl of this oil to cleansed, toned + moisturized skin. This oil permeates deeply into the skin's tissue + won't leave a greasy finish. It's perfect underneath make-up.

*If you're using a heavy moisturizer (like Graydon Berry Rich or Putty, you may want to apply this serum beforehand.
Good to Know

Vegan
Waterless
Cruelty-free
Non-comedogenic

Tetrahexyldecyl ascorbate (THD) is naturally colourless or pale yellow in appearance, depending on the supplier.

While THD is very stable, it will eventually degrade from continual light exposure or heat (above 45 degrees C). Even though Holistic Vanity has chosen to package this oil in a clear bottle, we advise keeping it stored in a cool dark place.
Shipping & Returns

Free tracked shipping within Canada & US on orders over $75. All orders are processed within 24 hours and ship times average 1 - 7 business days.

If you're in Toronto we offer hand delivery on orders $45+. See if your address qualifies.

We offer 30-day exchanges and returns minus the cost of shipping.
FAQ

Are all of the products you carry organic?

No, not all products are certified organic, but many products do contains organic ingredients. We work closely with all of our brands and chose them based on the quality and safety profile of ingredients and their sustainable practices.
Need more recommendations? Take the Skin Quiz!
Share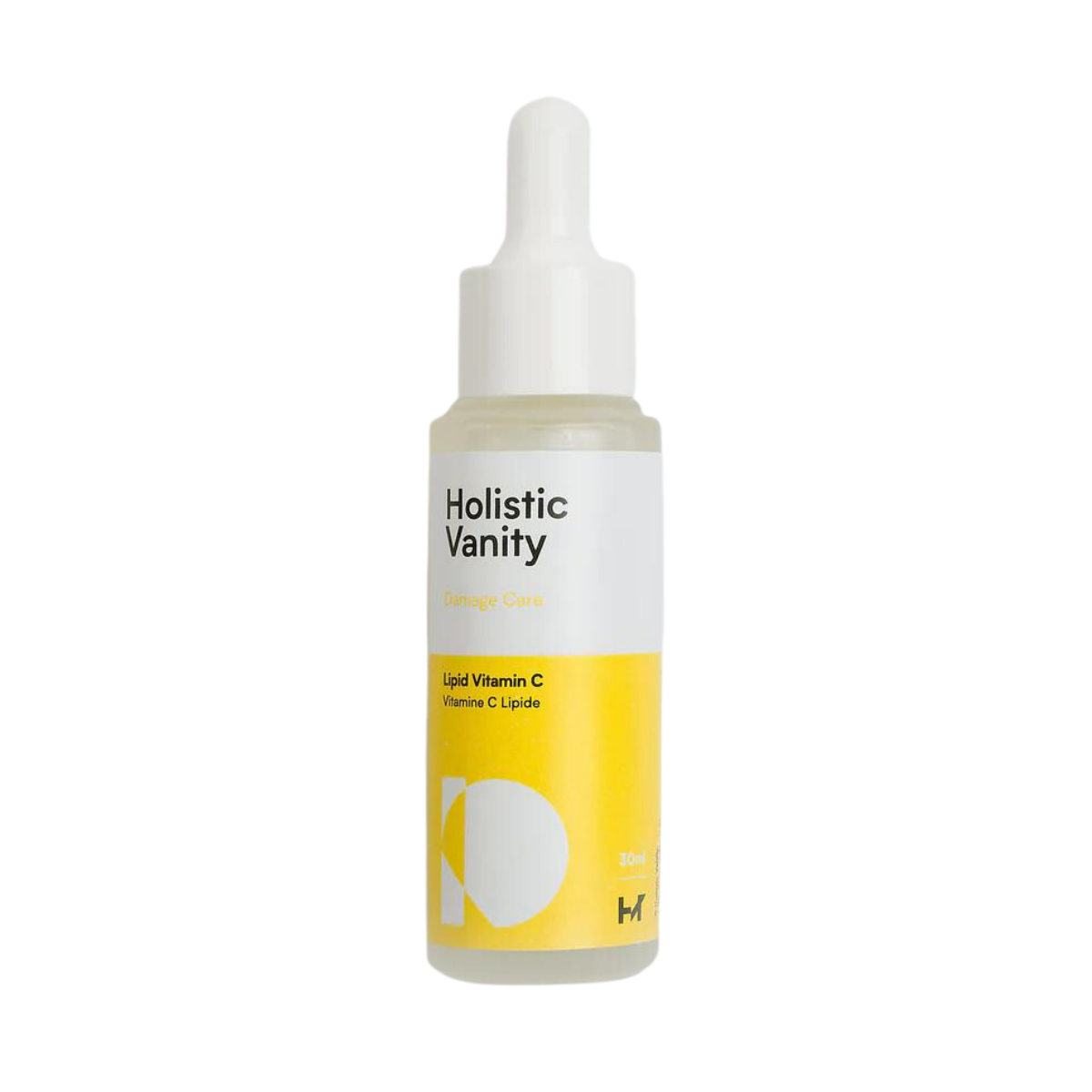 Samples
Try something new!
You can choose up to 2 free samples with any order of retail products (free shipping $75+). 

All samples are taken from sterile, unused product testers direct from the manufacturer.

Unfortunately not all products are available for sampling, such as makeup products. When ordering, just click the product size and see if the "sample" option is available. 
Shipping
SHIPPING
CANADA - (Ship time 2-7 business days)

All orders over $75 CAD (before tax) will receive free shipping, otherwise shipping is a $10.99 CAD flat fee. All packages are tracked and shipped using Canada Post or Purolator for Express Shipping. 
U.S  - (Ship time 4-8 business days)  
All orders over $75 CAD will receive free shipping, otherwise shipping is a $11.99 CAD flat fee. All packages are tracked and shipped using Chitchats.
Please note, some products are unable to be shipped over the border, including sunscreen and acne care products. 
HAND DELIVERY 
Available in Toronto.
Returns
If there's something wrong with your order (whether its been damaged during shipping, or we've sent you the wrong product) please contact us. If your product was damaged, let us know the specific details and include a photo of the product with your email.
 Email: seanna@cleanbeautyschool.com
Virtual Skincare Assistant